Door factory DOORWOOD™
interior doors and interior solutions
DOORWOOD
The manufacturer of interior wooden doors - DOORWOOD door factory - is an impeccable quality and individual approach. You can easily order doors from Ukraine to the USA and the countries of the European Union and Asia! You will receive only a high-quality product - the best interior wooden doors and the best manufacturing material - solid ash wood. Our customer is the best! Therefore, we only offer the best products and services!
Watch this video on YouTube
See examples of work - doors in the interior
Cooperation with international customers
DOORWOOD™ Door Factory Offers
The DoorWooD brand has been operating in the Ukrainian door market for over 12 years. We value our name and every door that goes out of production is made with a soul.
You can not only order doors from us, but with them you can purchase the best and only the highest quality door hardware.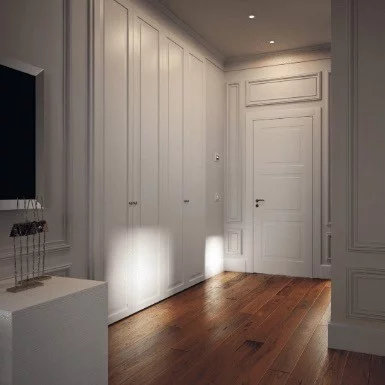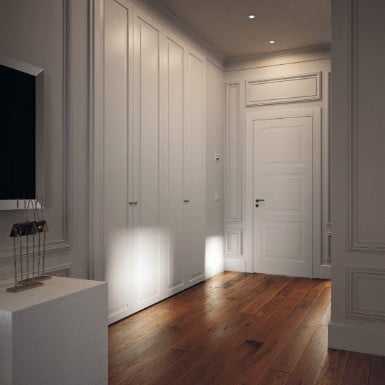 DoorWooD Doors Blog is a live page that contains real stories and experience in manufacturing and installing doors. A variety of objects, styles and designs.
How to order doors?
Consultation
At any time, before ordering doors, you can get detailed advice and an approximate calculation of the cost of the selected doors, as well as the selection of accessories.
Door measurement
Our specialist goes to the measurements and it is completely free throughout Ukraine
mounting
Our doors are telescopic and easy to install. We deliver and install doors and other products you ordered and give a guarantee on them.
The latest arrivals of goods - interior doors and accessories for doors
DOORWOOD ™ Door Factory
Cooperation with dealers
DOORWOOD
DOORWOOD door factory supplies interior doors from Ukraine to various countries, including: the United States of America, EU countries, Asia, etc. If you are interested in establishing cooperation with a reliable supplier of interior doors, we are happy to establish contact with you and provide you with everything essential to the success of your business.
To discuss the details of cooperation, you can write to Viber
👉 Viber
To watch this video on the DoorWooD YouTube channel, go to
👉 YouTube
DoorWooD ™ interior wood doors - advantages.
DoorWooD Factory - Official Brand
DoorWooD Door Factory This is an official trademark of a manufacturer of solid wood interior doors. We value our name and always carefully monitor the quality of the products we produce or sell. Every customer is important to us. Under each product card on this site there is a tab where you can leave a comment or just give a question. Your feedback helps us to become better. And we, in turn, also offer our customers only the best - product and service.
Quality
Every door that goes out of production is made with a soul. And despite the fact that we use modern equipment and technology, there is always an element where the master puts his hand.
Material
In the manufacture of interior doors, we use only the best material. We believe that wooden doors are the best option in terms of durability and quality. We use a solid array of hardwood. Most often, this is an array of ash, as well as natural wood of other valuable species, such as oak or maple. We do not save on materials for the sake of the pursuit of cheapening.
Technology
Solid wood doors were made from ancient times, and the idea of ​​designing a panel door was invented more than one hundred years ago. But fierce competition dictates modern requirements of quality and standardization. We keep up to date and use modern technological glue for plywood sandwich beams, a telescopic box with a groove platband and a seal, the door leaf is prepared for the installation of adjustable 3D hinges. All details of the door leaf and the box are assembled before painting, and also the accessories have an industrial tie-in at the factory. Thus, we follow the entire technological process and monitor the quality at each stage.
Design and integrated interior solutions
Separately, it is worth noting that the advantage of our company is that with us you get not only and not just interior doors, but We offer a holistic design concept - a comprehensive interior solution! Together with the doors, you can also order a wooden staircase, baseboard, portals, archways, wooden furniture. An excellent option will also be a beautiful lightweight wooden interior sliding partition for the wardrobe room. And all this we will do initially in the same style of material (for example, solid ash) and color with interior doors.
Geography DoorWooD
We supply our products throughout Ukraine, and in the first place these are large cities such as Kiev, Kharkov, Odessa, etc. Over the years of our work, our portfolio has already accumulated a huge number of examples of work - successfully completed orders throughout Ukraine.
Guarantee
All products of the factory are warranted for three years from the date of installation of products at the customer's site.